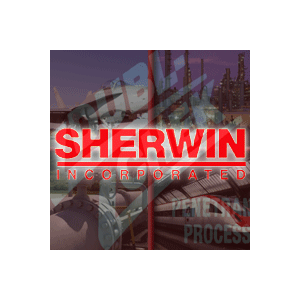 To provide you with the longest shelf life (consumables) and / or the most current certification (Equipment) these items can be shipped directly from the manufacturer.

Lead Time: 1 to 2 Days Processing time + shipping time

Sherwin CP 1 (Stripable) Contrast Paint Case 9 Aerosols
CP-1 contrast paint provides a high contrast background for interpreting magnetic particle indications.
By applying white, CP-1 contrast paint to a part before magnetic particle inspection, indications will show more clearly against a white background and be easier to interpret.
CP-1 enhances the visibility of black or red-brown magnetic particles under white light conditions.
CP-1 is very useful when the color of the surface being inspected approaches the color of the dark magnetic particles.
CP-1 can also be used with Black Oxide