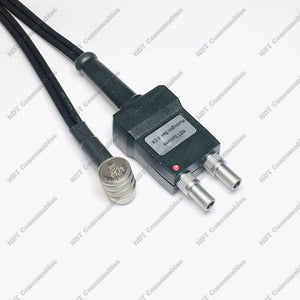 o provide you with the longest shelf life (consumables) and / or the most current certification (Equipment) these items can be shipped directly from the manufacturer.


Lead Time: 1 to 2 Days Processing time + shipping time

TG-505 5.0 MHz x 0.30' Diameter Dual Element, Potted Cable with Molded Plug
This transducer is good for measuring thin materials, and is quite effective at detecting ID pitting. Manufactured to be used on the NDT Systems TG-110DL and TG100D, but can be used on many other instruments.