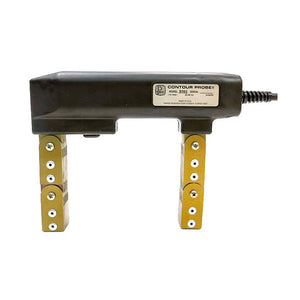 To provide you with the longest shelf life (consumables) and / or the most current certification (Equipment) these items can be shipped directly from the manufacturer.

Lead Time: 1 to 2 Days Processing time + shipping time
The B-300 Contour Probe is a lightweight (7 1/2 pounds) Magnetic Inspection Yoke designed to perform magnetic particle inspections quickly and reliably.
As with the other Parker probes, the B-300 has fully adjustable legs which allow the strong AC field to be applied directly to the precise area to be inspected, regardless of part size or mass.

B-300 Specifications
Line Voltage Single Phase
115 VAC
50/60 Hz
Line Current
6 A
Duty Cycle
2 minutes on – 2 minutes off
Weight
7 1/2 lb 
Construction
Polyurethane-filled glass/nylon housing
10 foot / 3 wire power cord
Span
0-12 in. across poles